Functional Nutrition and Coaching with Maggie
Say goodbye to chronic stress and energy slumps and hello to feeling great.
Learn how to manage stress effectively
Eliminate caffeine and sugar dependency
Sleep through the night
Increase your productivity with more energy
Improve your food intake without counting calories
Make healthier food choices without spending hours in the kitchen
Maintain a constant stream of energy through blood sugar regulation
Feel calmer and more relaxed every day
Functional Nutritional Therapy Practitioner (FNTP)
National Board Certified Health & Wellness Coach (NBC-HWC)
Before I became a Functional Nutritionist and a Health & Wellness Coach, I spent 20 years in corporate, and I know firsthand how the work culture makes it easy to develop a dependency on caffeine and sugar to boost productivity.
Like you, I went through energy slumps then, that I now recognise as blood sugar dysregulation. With functional nutritional therapy, I discovered a beautiful approach to achieving optimal wellness. This approach honours bio-individuality, or our own unique qualities that help determine our nutritional needs.
I would like to use this knowledge to help you break free from the cycle of chronic stress and low energy days. As your functional nutrition therapist, I will start with a thorough assessment of your bio-individuality and recommend beneficial dietary and lifestyle changes.
This coaching package is perfect for those new to coaching but eager to improve their health and wellness. The sessions will honour their body's unique needs and will focus on creating healthy lifestyle habits.
Functional Nutrition 3-Month Package (Online + In-Person)
This is a good introduction to nutritional therapy and is meant for those who want to plunge right into improving their overall health and wellness. We will get to the root cause of your symptoms.
Coaching Tryout
An exploratory package to show how coaching can help improve your overall health and wellness. It's an excellent way to start investing in yourself.
Book a free 30-minute call to start your journey to better health and wellness
Sera M., Entrepreneur
"Before I started coaching with Maggie, I felt like I was living life in a bit of a fog. I knew I had things I needed or wanted to do, on a daily or weekly basis, but I had trouble accomplishing them or following through. This would range from anything to "eating breakfast," or simply even "booking a yoga class." Then weeks would just pass on and no changes. Since I had children 4 years ago, I stopped working and have never really set up a structure for my life thereafter. With Maggie, I feel like I am finally gaining back a lot of my control over my life; and remembering that while I gave up so much for my family, it is also important that I can take care of myself in ways that I've wanted to for so long. Maggie is always so thoughtful, inquisitive without being judgmental, kind and helpful. She motivates me to be my "best self.""
Krystyna P., Analyst
"Thanks so much for your support in helping me to get closer to my goals. Your style of coaching is very clear and motivating. You inspired me to find different ways for removing barriers in making life lasting changes."
Sharon T., Craniosacral Therapist
"I had a lot of mental blocks with regards to starting my exercise regime and proper dieting. Maggie helped me navigate my resistance in a way that's compassionate and kind. I recently started regular pilates and being more mindful with what I eat. As I tend to beat myself up a lot and have high expectations of myself, Maggie helped me acknowledge my progress so that I feel motivated to continue my journey to better health. Thank you Maggie!"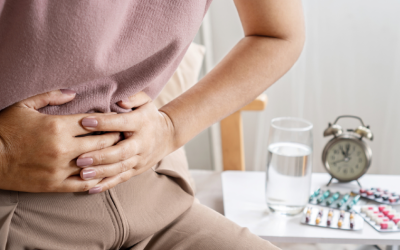 Introduction In this case study, I will take you through the journey of my client, a 64-year-old female, who sought my guidance as a functional nutritionist and health coach to address her persistent problems with digestion and adopt a healthier diet. By analyzing her...